← Previous Medea Dining Room
Next Carrara Dining →
← →
You may also press keyboard arrows
or click at page corners for navigation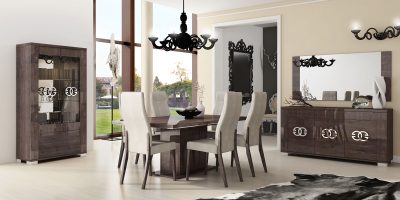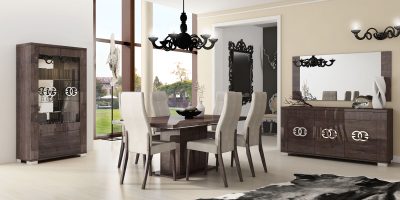 Extendable table is available with one or two extensions. The table is characterized by an innovative extendable mechanism perfectly in harmony with the unique style of collection. The Horizontal and vertical grain fuse together revealing a fascinating and unexpected geometrical pattern, emphasized by the warm color of the birch.
Special order*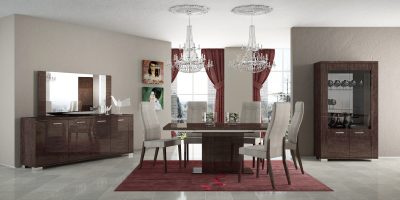 Dining with Straight Handles available for SPECIAL ORDER!!!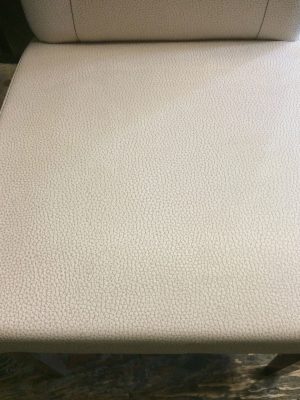 Chairs upholstered with microfiber with leather pattern.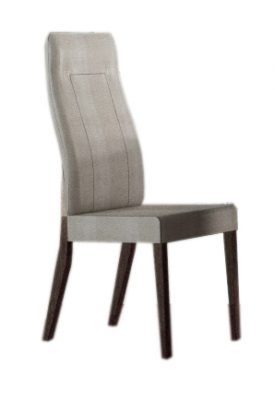 FIXED Dining table
FIXED Dining table
Prestige Dining Room
5% OFF!
$5791
$5507
Colors: Brown/Walnut
Materials: Fabric, Wood-based panel, Stainless Steel
Finishes: High Gloss Lacquer
Item Description
MADE IN ITALY
Prestige Dining room is designed to give your house a touch of elegance and artistic distinctiveness. Geometrical lines and warm umber birch color are combined together creating a cozy and familiar environment.
Straight panels are in chipboard, then veneered (veneer being a thin layer of solid wood); then the veneers are lacquered using a 6 steps/layers of UV high gloss polyester lacquer. Chairs upholstered in microfiber. Manufactured according to European and international standards. Made in Italy
All china cabinets requires professional assembling!!!
Chairs:
Seat height 18"
Seat depth 15.5"
Legs finish: high gloss
Inventory is updated on 12/08/2023
The inventory quantities are subject to change, please call for more updated information