← Previous Numba Rug
Next Barocco Ivory Bedroom →
← →
You may also press keyboard arrows
or click at page corners for navigation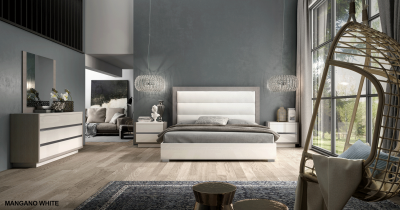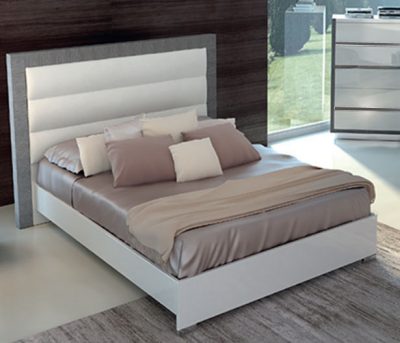 Mangano Bed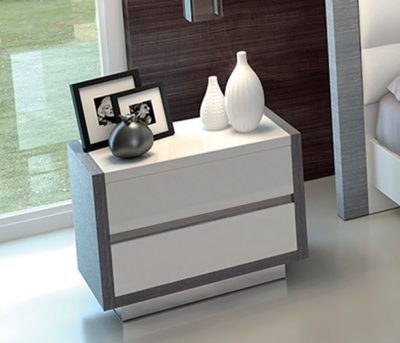 Mangano Nightstand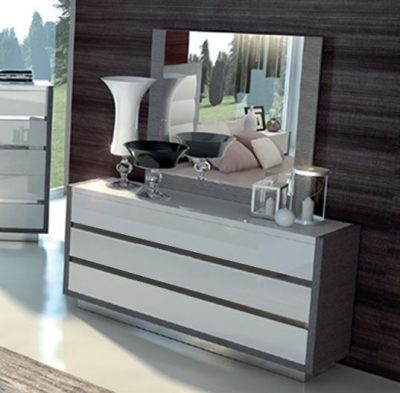 Mangano Dresser Mangano Mirror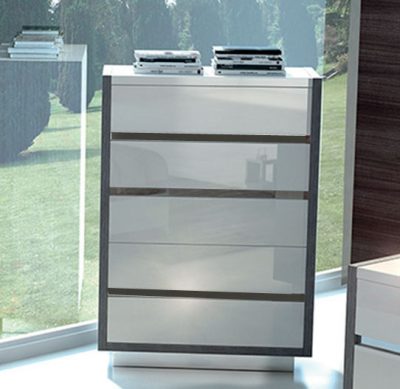 Mangano Chest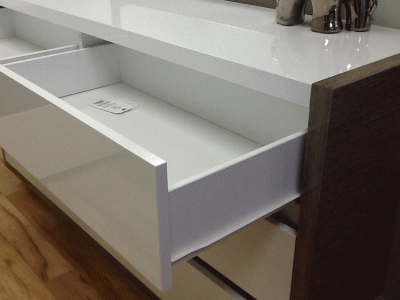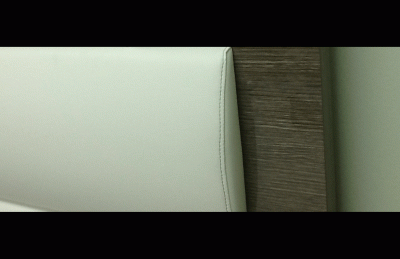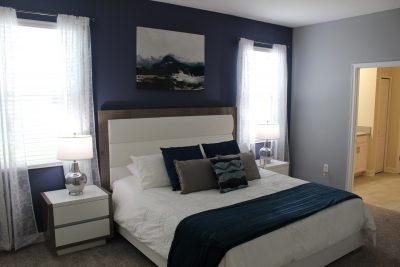 Picture from customer house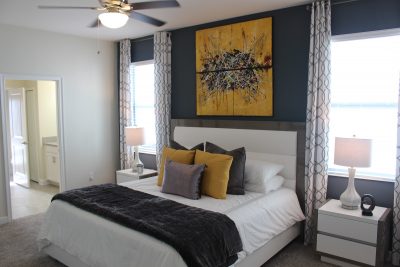 Picture from customer house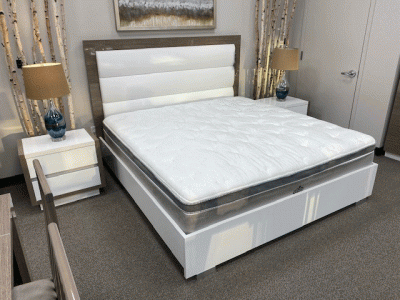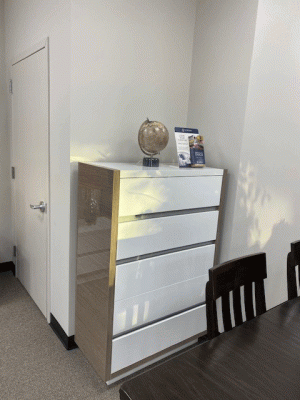 Mangano Bedroom
Colors: White, Grey/Silver
Materials: Eco Leather, MDF
Finishes: High Gloss Lacquer
Item Description
MADE IN ITALY
This Set Collection has a modern feel and look. The finish is a high gloss white and grey tone. The Bedroom Furniture Set with Sleigh Bed consists of Queen Size Bed, Nightstand, Dresser and Mirror. The Bed is available in Queen and King Sizes. The 5-Drawer Chest is an optional items. Manufactured according to European and international standards.
Box Spring or mattress over 12 inches is required
Color: Brownish-grey
NO METAL CHROME BETWEEN DRAWERS !!
Dresser and Nightstands base color: White
Inventory is updated on 12/08/2023
The inventory quantities are subject to change, please call for more updated information
| Description | Qty Ordered | Arrival Date to NY port |
| --- | --- | --- |
| @YMLU8614101Wooden Frame QS Camel Bent /AL000RET.152O/ with legs AL000ret.109p (153x203x3) | 30.00 | 12/27/23 |
| @YMLU8614101Wooden Frame KS Camel Bent /AL000RET.193O/ t.109p/ (193x203x3) with legs AL000ret.109p | 30.00 | 12/27/23 |